It goes without saying that we build custom plantation shutters in Utah and usually post on shutter related topics. But beyond just our shutters we are also long time residents and natives of Utah and proud members of its communities.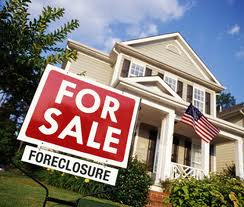 Thus, while we find the article linked to below interesting as we follow the recovery of the economy and real estate market closely, we also find it disheartening.
The article we refer to states that Utah is 6th in the nation for highest rate of foreclosures in the previous quarter. While there are certainly other States that are worse  than Utah during this tough economic period, the article details that Utah is not left out when it comes to struggling with home foreclosures during the Great Recession. To this point, the percentage of homes filing papers for foreclosures for the period of July to September of 2011 in Utah was 1 in 88 homes.  The only other States worse off than Utah were Florida, California and three other Western states – Nevada, Arizona and Idaho.
The company that did the research has also produced a heat map that shows the rate of foreclosures across the nation. You can see this below:
In light of this we hope that our friends and families, and yours as well, can weather the difficult times (especially since 4 of the top 6 are in the West!) and look forward to better economic times.