Whether you have questions about the ordering process, how long your shutters will take to be built, shutter rush jobs, our guarantee, pricing, colors, wood types or just how to contact us all of these questions and more are answered on our FAQ page.
Utah Shutters Questions and Answers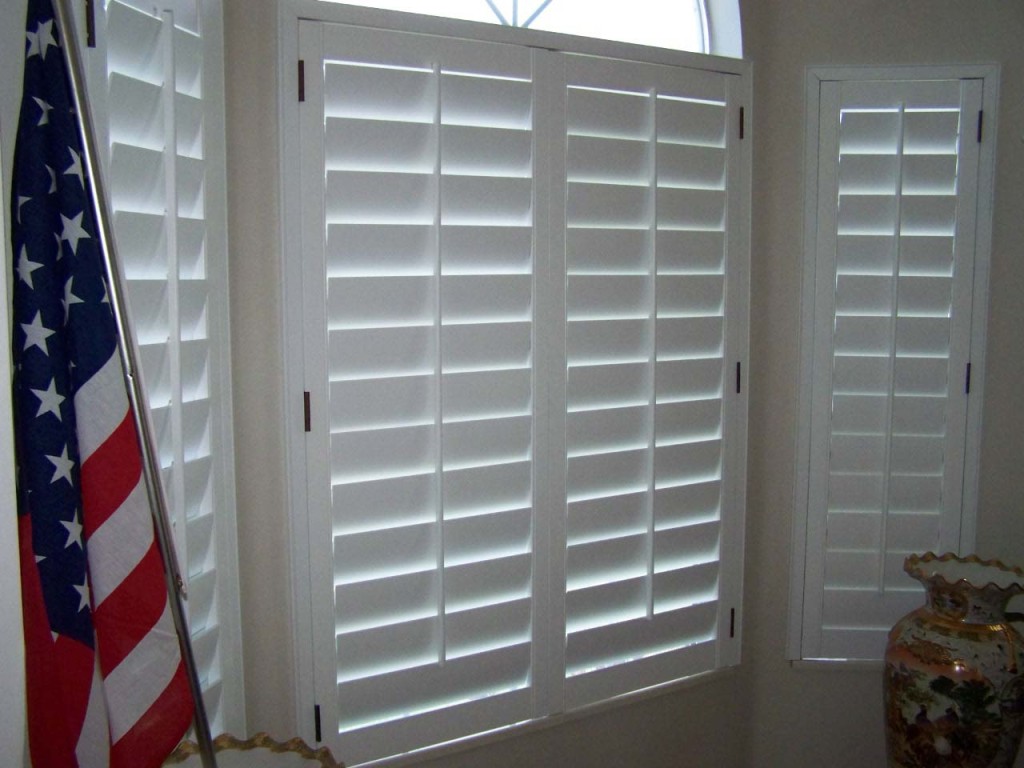 Q: How do I contact Utah Shutters?
A: You can request an estimate for shutters through our online form, call us at 801-792-7864 or email us at sales@utahshutters.com.
Q: From the date I place my order for my shutters how long until my shutters are done?
A: After you place your order and we receive your deposit your order should take 4 weeks. There are some exceptions to this estimate – such as arches and shaped windows which may take slightly longer. Likewise, unusually busy seasonal periods may mean a longer lead time but will be discussed in detail during the quote process.
Q: Is there any way to get my shutters done faster than the 4 week estimate?
A: Yes, shutters can be done faster than the normal time estimate with a surcharge to compensate for the short lead time.
Q: What kind of wood do you use for your plantation shutters?
A: We currently use North American Poplar, Basswood and Alder. Utah Shutters is flexible in using other woods when feasible and inquiries for different wood types should be discussed during the in-home estimate.
Q: How do I order my shutters?
A: Simply fill out a request for a free estimate. After an in-home visit Utah Shutters will provide you with a bid. Upon accepting the bid the initial deposit is required and your custom shutters will begin to be built.
Q: How much money down is required for the initial deposit?
A: To begin making your shutters half of the total price is required up front.
Q: How can I pay for my shutters?
A: Utah Shutters accepts personal checks and cash.
Q:  Can I send my window measurements via email or call it in for an exact quote?
A: No. Because every window is unique and most are surrounded by sheetrock there are variables we need to consider to ensure a proper fit. In order to do this it is best that one of our shutter experts make an in-home visit.
Q: Then can I at least send my measurements in via email or call it in for a "rough" quote?
A: Yes, absolutely. But again to provide a final quote one of our shutter experts will need to measure your windows in-person. To provide a "rough quote" please indicate how many windows, measurements, type of wood, whether you want painted or stained shutters and any other pertinent details in the "additional comments" field on the request estimate form.
Q: We have a specific color we want our shutters painted, can you do custom colors?
A: Utah Shutters will do all they can do match your desired color with a paint that is an exact match though this can't be guaranteed in all cases with custom colors.
Q: We have a unique window(s) that is not square, can you build shutters for irregular shaped windows?
A: Yes. We are happy to look at any request and have plenty of experience building odd and irregular shaped shutters.
Q: Does Utah Shutters offer a warranty?
A: Yes. We offer a 2 year limited warranty on paint and a lifetime craftsmanship warranty on interior shutters.
Q: Are your shutters made in the U.S.?
A: Yes, our shutters are designed and built locally in Utah.