So you've decided you want to get shutters for your home but you now realize there is definitely more than one Utah shutter company. We know this just as well as you do! So we've provided five things we think are very important when selecting a shutter company that will best fit your needs and help enhance the beauty/value of your home.
Warranty
It doesn't matter if the company has been building shutters since before the dawn of time (see below for "years of experience") if it's a reputable company they should have a warranty in place. This warranty can be two fold though not all companies provide such a warranty. The first is the paint of the actual shutters. Needless to say shutters are almost always painted with custom colors to match the existing decor of your home. So while many think about the warranty on the actual shutters many forget that there should be some guarantee that the paint on the shutters is going to remain vibrant and aesthetically pleasing in the home for the long run. The more obvious part of the warranty is on the actual workmanship of the shutters. If a company can't or won't vouch for their own product it's probably safe to say that you should steer clear of choosing them. The actual product warranty should be for at least a couple of years if not longer as shutters are generally very durable and with few exceptions withstand the test of time and require little maintenance when properly built. Make sure that you can either find the warranty details on their website and/or discuss it with the prospective company so that you fully understand the guarantee you are getting before making the actual purchase.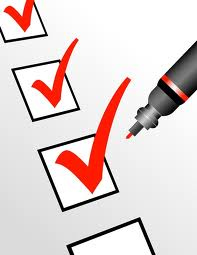 Experience in Building Shutters
Did the shutter company you're considering just open their doors three weeks ago? If so, it is probably better to go with a company with more experience and expertise  since the shutters will be a very visible part of your home for a long time. You should look for a company that has at least a few years of experience if not much more. Shutters require a great deal of expertise to build properly otherwise they don't function as they should. Further, not only does the company need to have the capacity to actually build the shutters but to also properly measure them in the initial visit (especially if they are for irregular shaped windows or doors) and then install them so the word "custom" isn't merely a selling point but a reality. So remember to weigh carefully the amount of experience a company has and if possible look at pictures of their previous shutters and/or visit their showroom.
Customer Service
Let's be honest, business is business. Shutter companies in the end want to make money as much as the next guy or business. BUT this fact shouldn't be the be all end all if the company is worth buying from. Neither should an insincere attempt at providing excellent customer service merely be used to achieve the first goal of making money. Rather, look for a shutter company that actually values its customers, listens to their preferences up front and does everything from that point on to ensure they're satisfied with their shutters. After all, those people are most likely going to live in that home with those shutters for quite some time so finding a customer-service driven company is all the more important.
Free Estimate
This of course goes without saying but we've put it on our list so no one forgets it. When dealing with prospective shutter companies one should first ensure that the estimate or quote that they provide is both free and requires no obligation. They are trying to win your business not the other way around. Therefore, any company charging for an estimate to "cover costs" should be avoided.
Testimonials of Previous Customers
Perhaps most important, one should seek out a company who is willing to provide names and contact information of previous customers (assuming they've sought the permission to do so from these customers as if not then they aren't very customer centric and it's another bad sign.) to potential new customers so that they can hear first hand and objective thoughts on the company. This seems like a no brainer but you'd be surprised how few companies actually do this. Much like a job-seeker must supply a few references to a prospective employer don't be afraid to ask your potential shutter company for a few names and numbers before you invest your money in their shutters.
We hope this article helps you as you decide on which company to use for your shutters. We'd love to hear your thoughts if we've missed something so that we can add it to our list.