Parade of Homes in Utah During 2014
We wrote a post last July detailing what a home parade is and 2013 home parade dates in Utah. With the New Year we've set out to update that list and provide you with all the details and dates of the home parades in Utah during 2014. Find the parade you are looking for and start making plans now – these homes can't be missed! Home parades are listed in order of when they happen during 2014, with the ones earliest in the calendar year listed first.
St George Parade Of Homes (February 14 – 23 2014)
The 2014 and 24th annual St. George Parade of Homes will be held from February 14 – 23, 2014. The 2014 show will feature 28 gorgeous homes throughout Washington County. This is also the first year that the Parade will have its own app. The app will let you preview and navigate to the homes, find nearby restaurants and even find home professionals. There is also an opening banquet for the Parade that will be held February 13th at 6:30 pm at the Dixie Center. The banquet will include dinner and entertainment.
2014 Schedule:
Homes will be open daily from 10am to 7pm except the last day which will close at 5pm. Tours are self-guided though exhibitors will be in the garages displaying products and services.
Tickets:
Tickets can be purchased online through the official St. George Parade of Homes website or offline at the Red Cliffs Mall and Lin's Markets starting on February 13th at 5 pm. Tickets cost $15 and children over 3 need tickets.
Any additional questions can be directed to the Southern Utah Home Builders Association (SUHBA) at 435-674-1400. Updates are also shared through the St. George Parade Facebook Page. Here's a quick video of the 2013 St George Parade Homes.
Utah Valley Parade of Homes (June 6 – 21 2014)
The Utah Valley Parade of Homes is put on by the Utah Valley Home Builders Association and will be held from June 6 to June 21 in 2014. This Parade features gorgeous homes and exhibitors throughout Utah County. Beyond the homes themselves attendees will see plenty of awesome ideas for custom homes, energy conservation and home decorating.
Attendees will be able to get more information on the homes and home professionals through the Parade magazine (available online and at each home) as well as QR codes that can be scanned by your digital device at each home. Like other home parades, exhibitors of related home products and services will be set up within each home's garage. The Utah Valley Parade also offers home related classes and will have a schedule available in May 2014. As always the Utah Valley Parade will also feature both People's Choice Awards as well as Judges' Choice Awards in various categories.
2014 Schedule
Tuesday – Saturday, 12:00 pm to 9:00 pm, closed Sundays and Mondays
Tickets
Online and day-of-parade tickets cost $12. Children over six years old will need a ticket. Tickets can be purchased on the ticket section of the Utah Valley Parade website.
You can also check out the Utah Valley Parade of Homes on Facebook. The beautiful home below by McEwan Custom Homes won the People's Choice Award in 2013 at the Utah Valley Parade. Jump on over to McEwan's website as well to be amazed!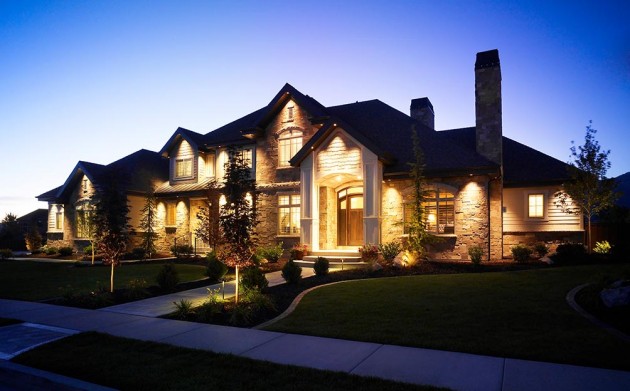 Northern Wasatch Home Builders Association Parade of Homes (June 20 – July 6 2014)
One of the well-known home parades in Northern Utah is put on by the Northern Wasatch Home Builders Association and is appropriately called the "Northern Wasatch Home Builders Association Parade of Homes." Homes in this parade usually are located from North Salt Lake through North Ogden. The 2013 Parade featured 31 homes and 2014 should be similar. The 2014 NWHBA Parade will be the 20th anniversary of this long running Northern Utah Parade! The Parade like others offers electronic ticketing, awards and drawings. Don't miss out on seeing these gorgeous homes – 2013 Parade Homes ranged from 250K to 1.8 million!
Schedule
The 2014 schedule hasn't been released yet, though this Parade has generally been very flexible with previous years offering viewing times on weekdays and weekends for attendees. Stay tuned for more details.
Tickets
Last year tickets were sold through UtahParade.com. To be determined on 2014 ticketing as it doesn't seem details have been released just yet in terms where and how much tickets for the 2014 Parade will be.
The NWHBA Parade of Homes is on Facebook and more details, photos and updates can be found there!
Salt Lake Parade of Homes (August 1 – 16 2014)
The Salt Lake Home Builders Association puts on an annual home show for Salt Lake County. The Salt Lake Parade will be held August 1 – 16 2014. The Salt Lake Parade will be in its 68th year in 2014! Homes that will be featured are ones that have recently been finished and not always with an owner in mind. In other words if you are in the market for a very nice custom home here's a great opportunity to look at some of the finest custom homes throughout Salt Lake County.
Like the other Parades, the Salt Lake Parade has technology in mind and Parade attendees can use the "Parade Craze" app that will allow them to comment on homes, get directions and view images and detailed plans of the participating homes. Just make sure to select "Salt Lake Parade of Homes" once the app has been installed on your digital device.
Schedule
Homes are open every day from 12pm to 9pm. Note that there are some homes that are closed Sunday.
Tickets
Tickets are unavailable at this point, though last year tickets were available online, by calling the Parade office at 801-748-4134 and at any home throughout the Parade. Last year prices for tickets were $15 at any home, $12 online and $10 at at the sponsor's physical location. These locations are still TBD for 2014. Presumably  the ticket prices will be very similar for 2014. Children 4 years and older will require a ticket.
The Salt Lake Parade is on Facebook and more details, photos and updates can be found there!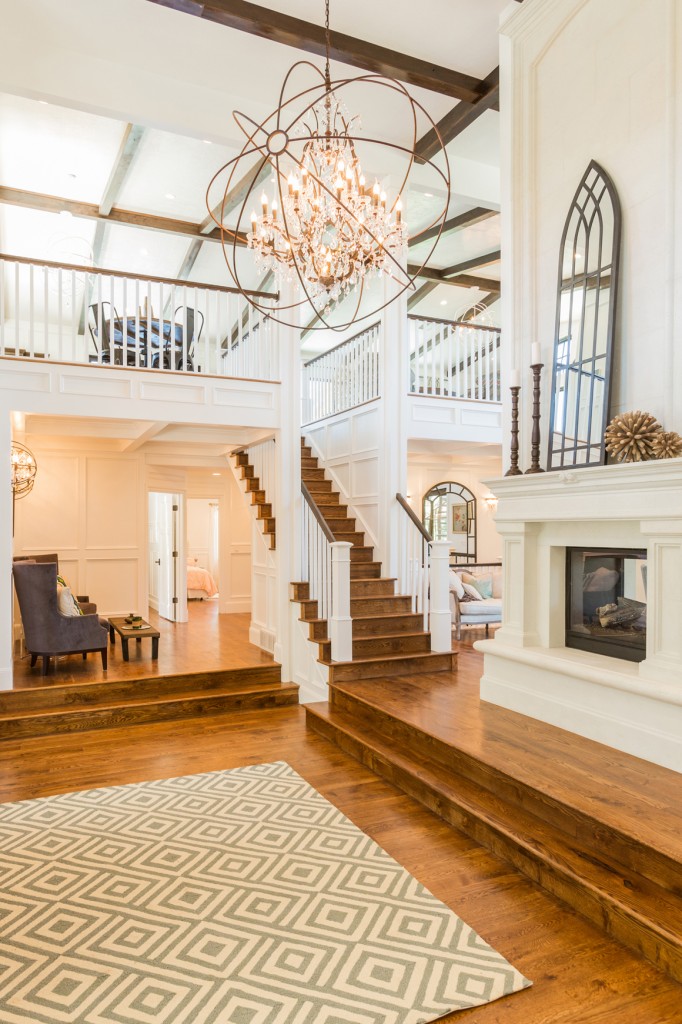 Park City Area Showcase of Homes (August 16th – September 1, 2014)
The Park City Area Showcase of Homes is Park City's annual Parade of Homes. In 2013 there were 17 beautiful homes featured including homes in the Park Meads, Red Ledges and Promontory areas amongst others. These homes included a mix of rustic log type homes with the modern as well.  Details for the 2014 Parade, other than the dates, are still to be released.
Check back soon for tickets and schedule information as we'll update this page once it is available.
You can also monitor Park City Showcase of Homes on Facebook for updates on the 2014 show!
Cedar City Festival of Homes
2014 information is yet to be released. We'll update this once we can!
Cache Valley Parade of Homes – September 2014
The annual Cache Valley Home Parade is put on by the Cache Valley Home Builders Association. Details have yet to be released but will be added as we have them.
So there you have it – a rundown of every Home Parade in Utah for 2014! If you know of a Home Parade or Showcase that we might have missed let us know in the comments or via email (info at utahshutters dot com) and we'll be sure to add it to this page. Happy Parading!!