Whether you're a technology company thriving in Silicon Slopes or a shutter company in Salt Lake City it's good to do business in Utah. At least according to Forbes, who recently ranked Utah as the best state in the United States in which to do business when evaluated on a variety of different factors. Utah wasn't just named the best this year, but now has been named the best state for business three years running by Forbes!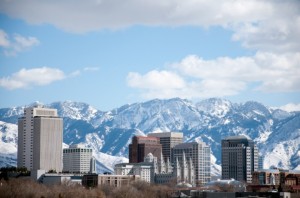 The official list, Best States for Business, is compiled by Forbes on an annual basis and looks at the business climate in each state according to six factors including regulatory climate, costs, supply of labor, the current economic climate of the state, prospects for growth, and quality of life. Utah was the only state to rank in the top 15 of each of the six categories in Forbes' rankings.
Utah scored well across the board but particularly does well in a few areas including: low costs (it's flat 5 percent corporate tax rate is one of the lowest in the country and its overall business costs and energy costs are 10 and 20+ percent lower than the national average respectively), large supply of young labor and an extremely pro-business environment. These areas of strength, amongst others, have driven an average annual economic growth nearly five times the U.S. average since 2006.
This business friendly environment has seen businesses (and government) such as the National Security Agency, Procter & Gamble, ITT, Home Depot, Oracle, Adobe, Goldman Sachs, eBay and Electronic Arts, to either expand operations or decide to set up shop in Utah in recent years. As a small business in Utah we're not only grateful for such a business climate in which to operate but super proud of our home state for earning the accolades we've seen firsthand for years. Not only has Utah held the first spot for three years but Forbes says it has a strong outlook based on the fact that job growth is projected to average 2.4% annually through 2015.  Hopefully the secret doesn't get out too much so as to change the good thing we have going!